The School holds classes year-round on the Sanctuary, in the renovated barn, and through outreach programs.

Nature Studies, Expressive Arts, and Healing Arts promote Being Alive As a Mystical Adventure – not to be taken for granted – and learning as a joyful symbiosis between students and teachers.

Nature Studies include Wild Plant Workshops, Deep Ecology Walks, and Being Quiet On The Land Overnight Retreats – allowing the Sanctuary to offer its healing properties, supporting us as we resensitize to ourselves by way of nature, by way of attentively quieting ourselves.

The Expressive Arts include Drawing, Writing, Sound Composition, and Movement. Innovative mind exercises expand the imagination while respectful discussion and gentle critique hone technical skills and nourish self-confidence.

The Healing Arts combine Energy Work, Reiki: Levels I, II, and III, Thresholds: Shamanic Perception and Technique, Plant Medicine, Drumming, Journeying, and Dancing On The Land – all for integrated intuitive healing.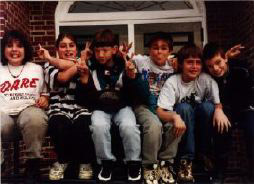 Classes are intentionally small (6 – 10 students) and it is common to find young people and adults learning together.

Dionondehowa School intends for humans to reawaken to ourselves, to our sustaining natural surroundings and, by way of these, to one another through social and environmental responsibility.

DWS&S is a sanctuary for ideas as well as wildlife.


Speakers Available: Members of the DWS&S Board are available to speak about DWS&S and related issues, including natural beauty and human consciousness, the healing and expressive arts, land use, unmanaging natural resources, creating a non-profit organization, environmental philanthropy, and more.

Your tax-deductible donation works hard to provide habitat for wildlife and educational opportunities for humans.
How Can You Help? Discuss and Promote the ideological concepts of DWS&S. Donate your land or property rights to DWS&S, or another land trust. Offer financial support to DWS&S. Donations are tax deductible. Find quiet time in natural beauty. Volunteer to help with trail work. Attend and support the programs at DWS&S. Buy land to give it away. Unplug.